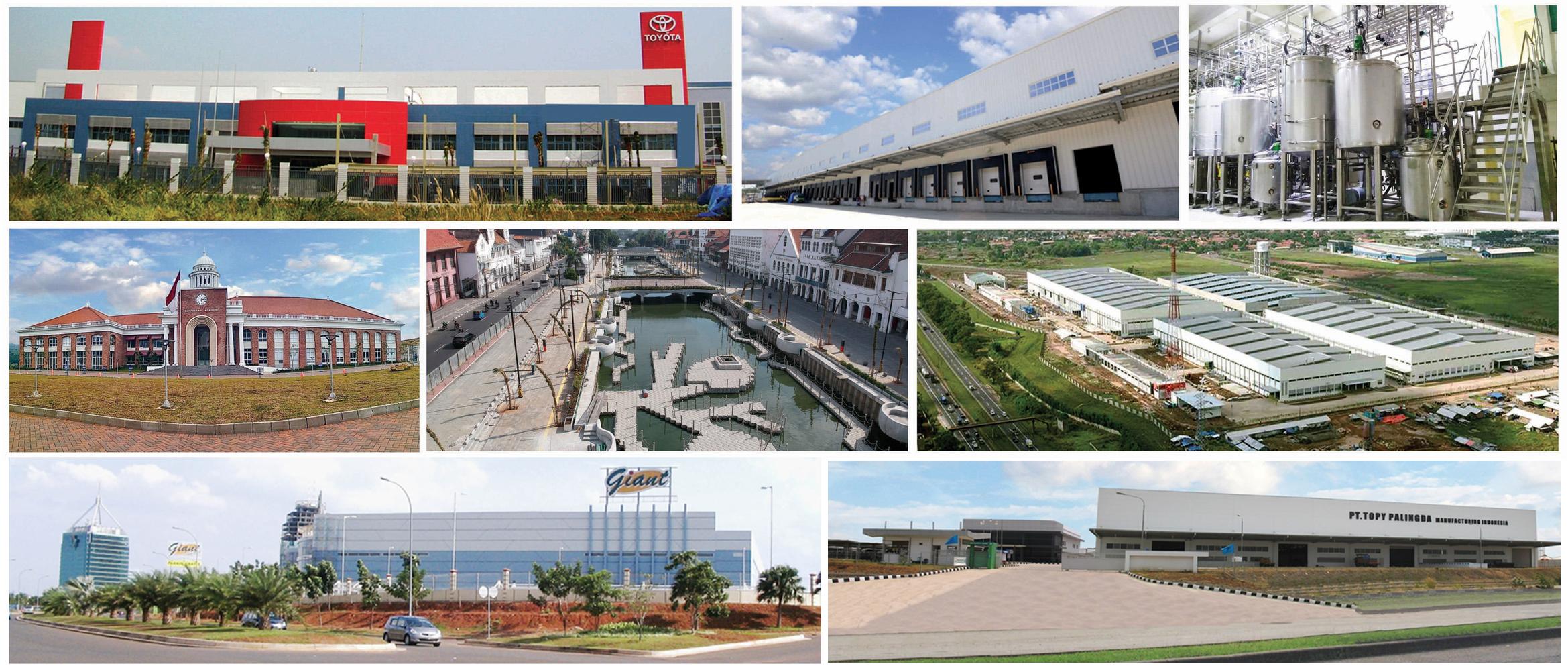 PT. Multibrata Anugerah Utama (MAU) was established in Indonesia on January 24th 1989. In rapid growing development throughout Indonesia, PT. Multibrata Anugerah Utama (MAU) has grown becoming a leading experience construction industry with Total Solution for serve Customer and reach Customer Satisfaction.
Our engineering staff always ready for design consultation and will be a partner for your Feasibility Studies and made Value Engineering Analyze for alternative layout and provide construction detail. From consultantas drawing we will prepare detailed shop drawings showing layouts, dimensions, fixings, etc. These will be used by our site team for manufacture and construction.
Our Professional Staff and Our Integrated Sisters Company will supports and produce customers efficiency and economical profit. Thats what we call Total Solution.
Our Sisters Company are:

PT. Danwo Steel Sejati Steel Structure & Construction Design and engineering, steel fabrication, construction.

PT. Dantosan Precon Perkasa Precast Concrete Manufacturer Precast hollow core wall and floor, precast coloumn, architural panel, concrete pipe / U-ditch / box culvert, precast concrete fence.
Presently, MAU has been reputed as widely trusted company in the industry and emerge as a leading role in its field.